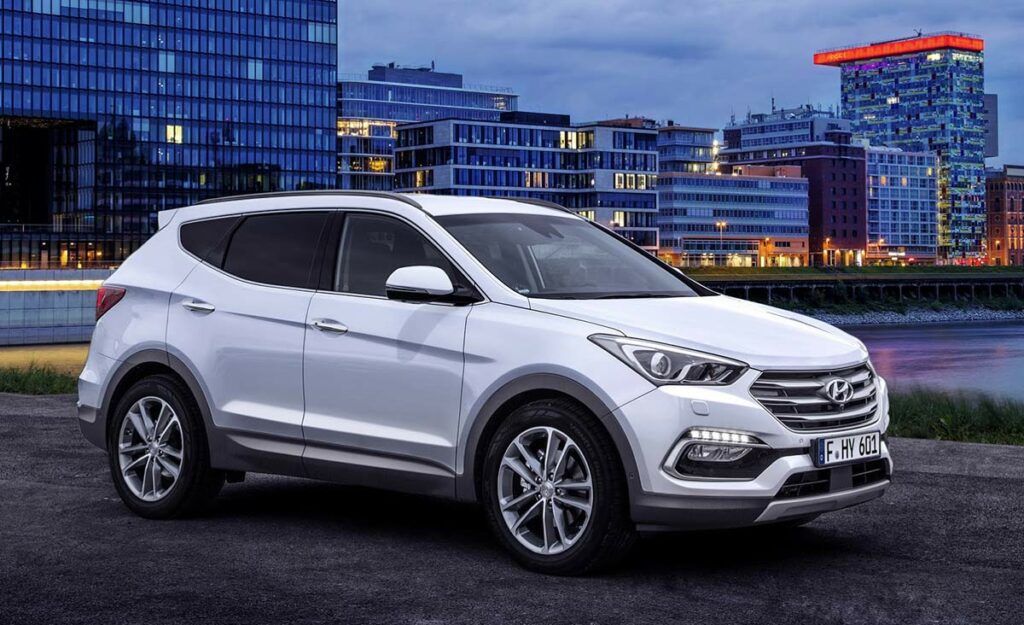 Get Approved for Financing in Minutes
Hyundai was founded in 1967 in Seoul, South Korea, where they continue to manufacture and operate. Hyundai began as a company comprised of Hyundai Motors and Kia Motors which makes up the Hyundai Motor Group still in operation today. They have worked their way up to the 4th largest vehicle manufacturing company in the world. Hyundai began making its cars with the help of Mitsubishi Motors who developed Hyundai's powertrain. In 1990, Hyundai released the Sonata, which was the first model to be developed using Hyundai's own technology. In 1991, they developed their own transmission and gained technological independence, making them an unstoppable force in the North American market. Regardless of model, Autorama can help your with your Hyundai financing and Hyundai loan needs.
The Hyundai Elantra is one of North America's most popular compact sedans. It has held this title through consistent high quality in the build and manufacturing stages along with a smooth, fuel efficient ride for the driver. Newer models of the Elantra, as displayed on Autorama's online showroom, feature large user-friendly displays and controls. Higher trims come equipped with navigation and/or back up camera systems. A comfortable cabin and sleek exterior, as well as the price, will draw shoppers towards the Elantra for many years to come.
Whether you are looking for a used car to get you from point A to point B, or you want lush interiors and high tech options, a used Hyundai Sonata can offer both in a mid-size sedan, without breaking the bank. The high quality leather interior creates a comfortable cabin with spacious rear passenger seating to fit the needs of your family or lifestyle. With most shoppers looking for a family vehicle, the Hyundai Sonata has remained one of the top choices of consumers looking for a quality preowned vehicle.
Since 2010, Hyundai improved their cross-over SUV, The Tucson. With a sleek interior and exterior design, the Tucson was reinvented to compete in the ever-growing SUV market. The Tucson offers generous base options with plenty of bells and whistles to please car shoppers looking for a used SUV crossover. Improved handling and acceleration on newer models makes the Hyundai Tucson a viable competitor in the SUV Cross-over class.
The Santa Fe is a car-based crossover ideal for those seeking a utility vehicle that provides easier handling, without having to give up the cargo space. Hyundai gave the Santa Fe an interior makeover with luxurious furnishings and high-tech options, even in base models, for the drivers' comfort. The Santa Fe now features optional 3rd row seating, making it a top competitor in the used SUV Market.
One of Hyundai's more understated SUV models is the Veracruz. Hyundai began to manufacture them from 2007-2012. This 7 passenger SUV comes equipped with a 6 cylinder 3.8 liter engine on optional Front Wheel Drive or All Wheel Drive terrain. True to the Hyundai brand, the Veracruz comes loaded with options in the base model, with even more options in the Limited and GS models. The Veracruz provides used car shoppers with great value in a powerful, efficient and spacious SUV with plenty of features.
In 2008, Hyundai decided to hit the luxury market with the introduction of the Hyundai Genesis. Featuring a whisper quiet engine and lush interiors with incredibly high build quality and materials, the Genesis is offered at an unbeatable low price. The Genesis is offered in various engine sizes ranging from a 2.0 Litre Turbo Charged 4 cylinder engine, 3.8 Litre V6 Engine, or even a 5.0 Litre V8 engine for those who seek more power. True to Hyundai's reputation, base models offer generous options like dual climate control, Bluetooth, leather interior with a seven speaker system that is compatible with your iPhone. The Toronto Used Car Market has become abundant with this model due to its popularity and high demand. Visit our online showroom to view our selection.
HYUNDAI
With over 200 handpicked vehicles in our showroom, you can rest assured that Autorama has the perfect vehicle to suit your needs. We're confident that you'll be able to find the car you're looking for from our great lineup of preowned Hyundai vehicles. To learn more about the incredible advantages of any of our used Hyundai models, come and test drive the models that appeal to you most at our location – 1205 Finch Ave. West in Toronto. We look forward to serving you!