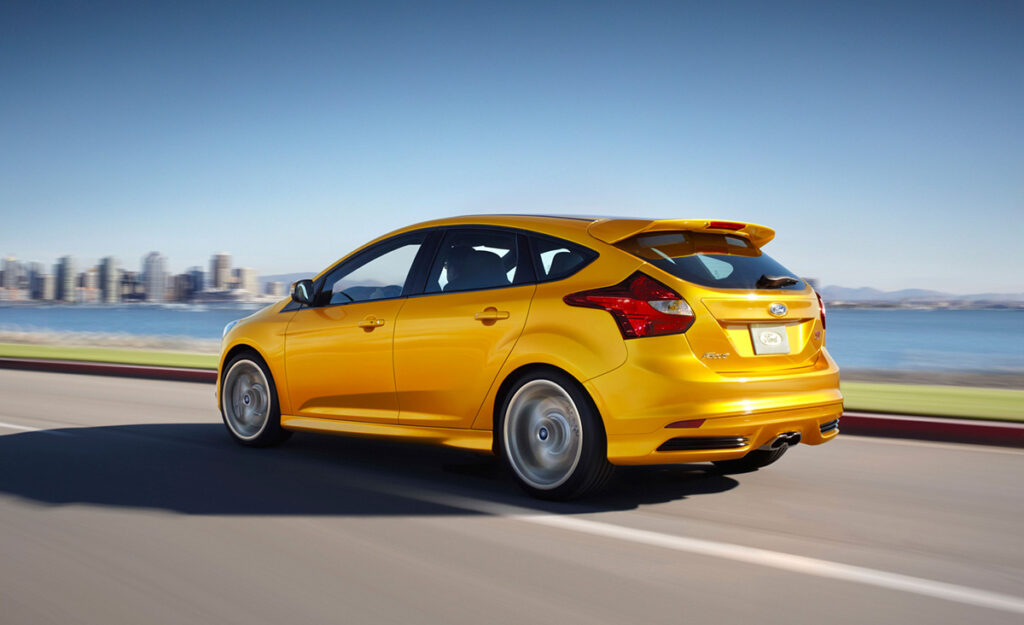 Get Approved for Financing in Minutes
Headquartered in Michigan Detroit, Ford is the 2nd largest Automobile Manufacturer in the United States. Founded by Henry Ford in 1903, Ford is renowned for its innovation of the Assembly Line manufacturing technique that is known as 'Fordism' and set the standard for the expansion and refinement of this innovation. This form of efficient assembly of a vehicle allowed Ford to make affordable automobiles for the middle class in the 20th century. In 1922 Ford bought out Lincoln Motor Company in order to compete with luxury brands such as Cadillac. When the financial crisis hit in the early 2000s, Ford re-engineered their models in line with consumers' demand in order to boost profits. Ford's initiative worked, and they have now dominated the automobile, and used auto markets. Below, we have outline Ford's most prominent models to help you choose the right fit for you. Regardless of model, Autorama can help your with your Ford financing and Ford loan needs.
Buying a compact sedan in the past meant you had to give up the bells and whistles of a more luxurious car in order to get fuel efficiency. The Ford Fiesta is challenging that notion by offering consumers a fuel efficient compact vehicle loaded with options! Equipped with a 1.6 Litre 4 cylinder engine, some with dual clutch technology, you won't have to give up much to get a fun and peppy ride! Plenty of technological options like Bluetooth and USB connections, and Ford's Sync technology in newer models, you won't be disappointed! Visit our online showroom to view personalized pictures of our Fiesta models!
The Focus was introduced in 2000 and quickly became noticed as a true competitor to Japanese models that previously dominated the markets for compact sedans and economy vehicles. Although the Focus is compact, it's the furthest thing from a basic economy car. It boasts fuel-efficiency with a range of engine sizes, most notably a 2.0Litre 4 cylinder engine, superb sharp handling, and very responsive steering control. If this isn't enough to convince you, The Focus has incredible high quality upholstery and loaded with technological options, like Bluetooth and Ford Sync.
The Ford Fusion has an impressive make-over from the 2012 model to the 2013 model. Winner of notable awards for style and innovation, the 2013 Ford Fusion has an aggressive front grill, stylish headlights, and a sleek body, reminiscent of high end luxury cars. Offered in a variety of engine sizes ranging from 1.4 Litre 4 cylinder to 2.5 Litre 4 cylinder and some higher trims are offered in a V6 engine. Providing a butter smooth, whisper quiet ride and a comfortable cabin, it is evident why the Fusion Model has gained such recognition. Visit us for a test drive today!
The Ford Escape has been one the North Americas best selling SUVs, knowing what customers want and holding the characteristics of what a Compact SUV should be. Redesigned in 2013, The Escape emerged with a new modern body style that changed the game of the compact SUV. For those who love the previous model, don't be too discouraged, the NEW Escape comes equipped with even more interior space, better 4X4 handling system and the reliability that has been promised by Ford. Impressive road performance has pushed this model to the top of the Used Car Shopper's list. Browse through our online showroom for unbeatable prices!
The Ford Edge is exactly what a Crossover SUV should be. Sharp and smart exterior designing is matched by a sleek interior with 5-passenger seating. Perfect for families that are beginning to grow and need a car that can fulfill all their needs. A top selling point for the Ford Edge is its handling. It maneuvers and handles like a car, with the cargo space of a Cross-Over. Be sure not to miss our Edge models, at the lowest price you can find!
The Ford Explorer made a name for itself in the Full-Size SUV Market as a utility SUV that did everything a minivan could do, without compromising style. Beautiful exterior designs paired with interior comfort and versatility set the Ford Explorer apart from its' competition. Impressive fuel economy has made the Explorer a favourite for Used Car Shoppers in Toronto and the GTA.
FORD
With over 200 handpicked vehicles in our showroom, you can rest assured that Autorama has the perfect vehicle to suit your needs. We're confident that you'll be able to find the car you're looking for from our great lineup of preowned Ford vehicles. To learn more about the incredible advantages of any of our used Ford models, come and test drive the models that appeal to you most at our location – 1205 Finch Ave. West in Toronto. We look forward to serving you!