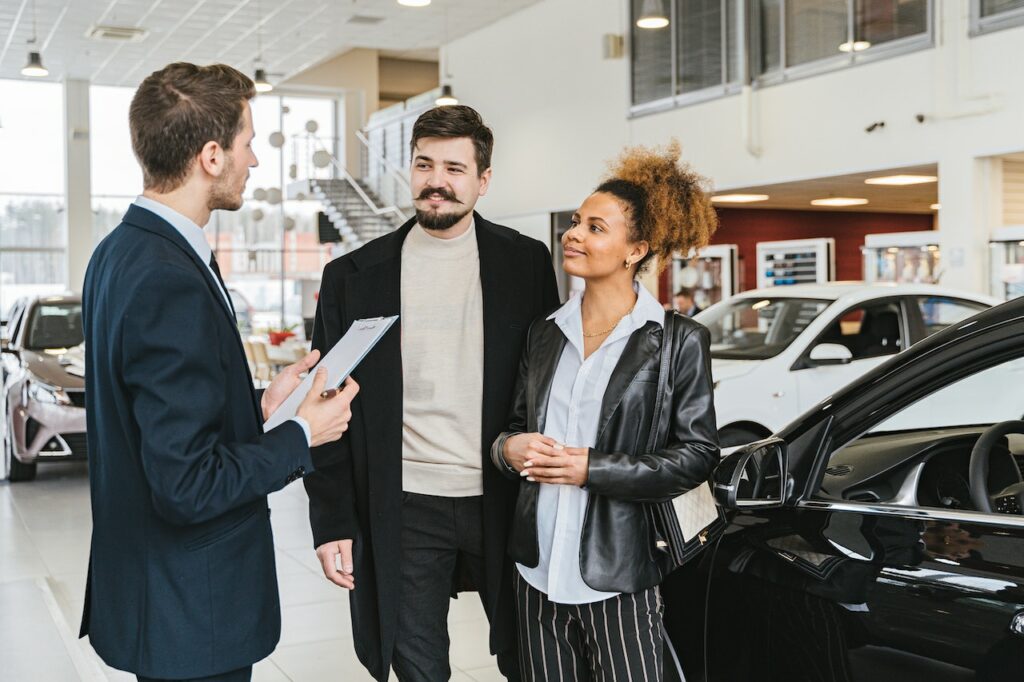 When it comes to being approved for a car loan having a cosigner can make the process easier. Whether you have poor credit, are new to Canada, or are still trying to build credit as a young person, having a cosigner can be a great way to boost your chances of being approved. However, it is important to know that being a cosigner is a major responsibility, and sometimes, your cosigner won't want to be on the hook for the loan long term. That is why many cosigners want to know, can a cosigner be removed from a car loan?
At Autorama, we are the used car dealership Toronto residents turn to when looking to find a high-quality used car at a price and rate they can feel good about. We know that getting approved for a car loan can feel like a challenge for some buyers. That's why we are here to make the car-buying process easier. In this post, we outline what cosigners should know about being removed from a loan and help you make the best decision for your situation.
Contact a member of our team today for more information on used car financing and find a used car for sale in Toronto within our inventory. We look forward to making your car-buying experience a great one.
Can a Cosigner Be Removed?
In most cases, it is possible for a cosigner to be removed from an auto loan. However, there may be some conditions that need to be met before this can be done, such as a history of payments made on time. If you are a cosigner who no longer wishes to be on the loan, you can start by asking the lender to remove you from the loan. If this is not possible, refinancing may also allow for a cosigner to be removed.
If neither of these options is suitable, a cosigner may also be removed from a loan once the vehicle has been paid off. Selling the vehicle or paying it off sooner than expected are other options when cosigners are looking to be removed from the loan.
Should I Cosign for Someone in My Family?
Being a cosigner is a big responsibility. You should understand that you will be liable if the borrower does not make payments, and this can be costly. Though cosigning can be a good way to help someone in your family be approved for a loan, it may or may not be the right decision for you. See our post, Can a Parent Finance a Car for Their Child, for more information on what options are available for family members looking to help with car loans.
How to Get Approved for an Auto Loan in Toronto
Getting approved for a car loan doesn't have to be difficult when you come to the experts at Autorama. We are dedicated to providing you with a variety of options to help you get the car you need at a rate that works for you. Contact a member of our team today or apply for used car financing online. Also, see our post, How to Get Approved for a Car Loan, to understand what you will need to be approved.